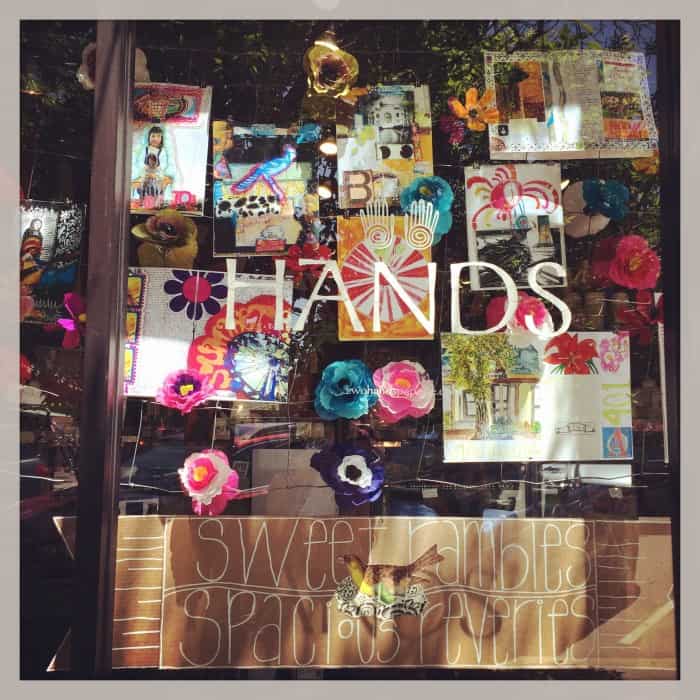 Great news! The fall class schedule is up on the Two Hands Paperie website! Wow, Mia and her staff have done a wonderful job of collecting some amazing and talented people to teach! Check. It. Out. Go here…now!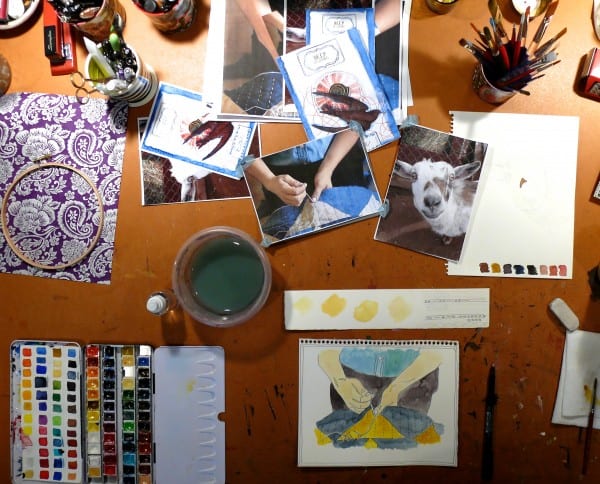 On September 6th I'll be teaching a watercolor and transfer class, that I'm calling Transference. It's a really simple technique to transfer the bones of a drawing to a page and then color it in with watercolor.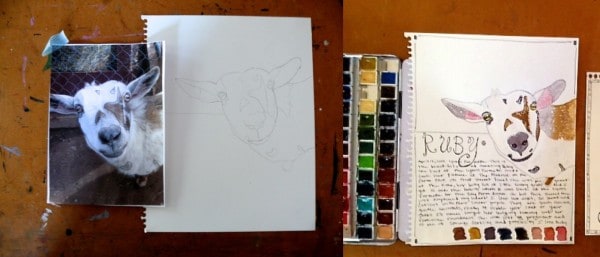 Before computers (what?) illustrators were fond of this technique and it's really a great technique to add to your bag of journaling skills. That's Ruby up above, the wonderful mama goat from the Lyons Farmette. I shot the photo two summers ago at the summer Makerie and wanted to add her to my journal – a simple watercolor and some writing and she'll be a part of me forever! Come join me! All materials are supplied for use in the class…bring a favorite photo to work with or use some (including Ruby) that I'll have available.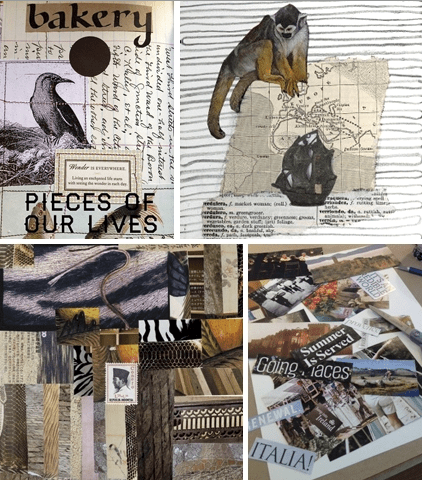 Fast forward to October 18th and I'll be teaching a detailed collage class. When I teach visual journaling I've noticed one of the mysteries for people is collage. I've broken down my process into five fun exercises…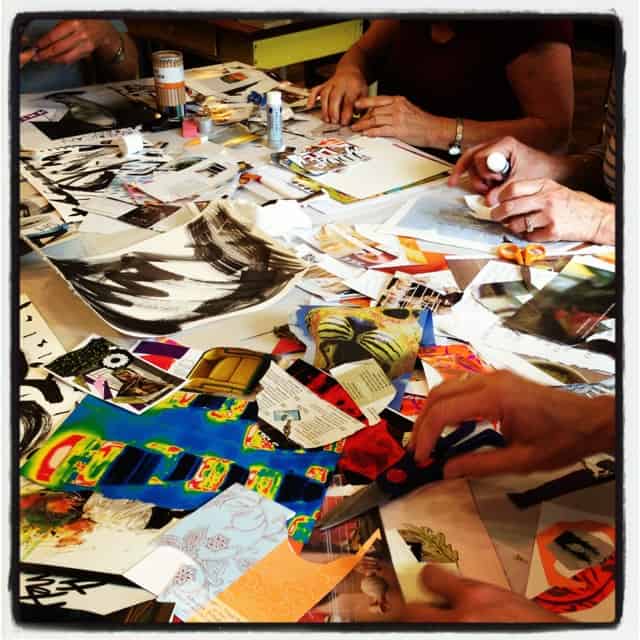 …that allow people to really experiment…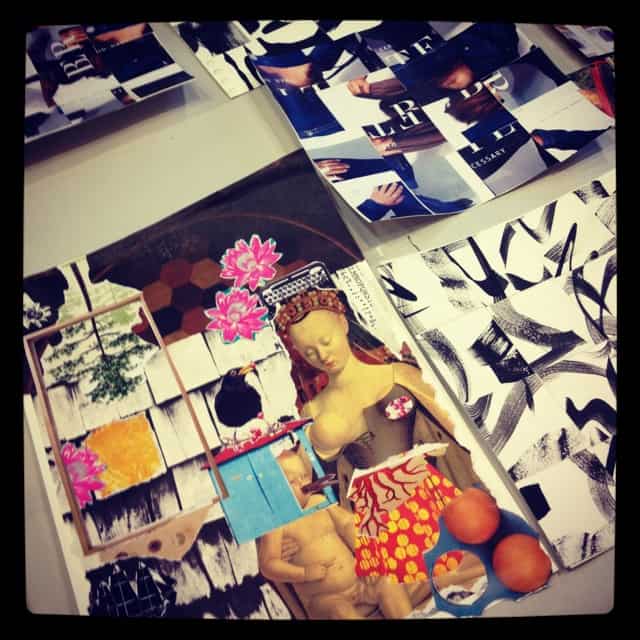 …and find their own visual voice. All materials are supplied except for three favorite magazines for images. I always have some extras and a big bin of other collage material to paw through. Come join me for some Collage Play!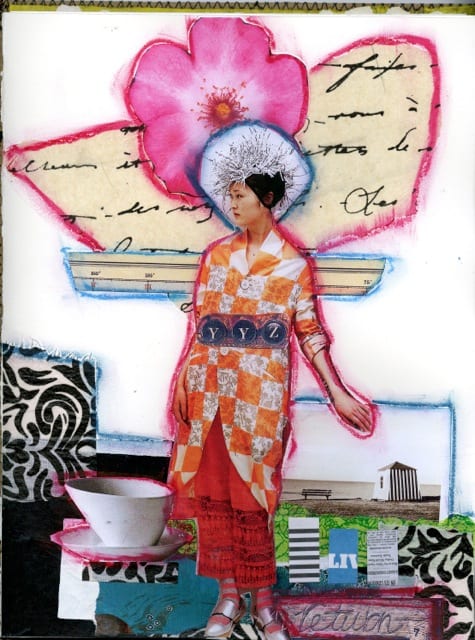 So right now, skip over to Two Hands Paperie and take a look at the fall class and demo line up. We are so very lucky to have such a wonderful shop that not only carries the very best art supplies in town, but one that is so community minded and passionate about including everyone in art making! I've already signed up for a couple myself, in addition to teaching two classes. I'll always be an enthusiastic student and passionate about exploring new media and techniques. Join in the fun!