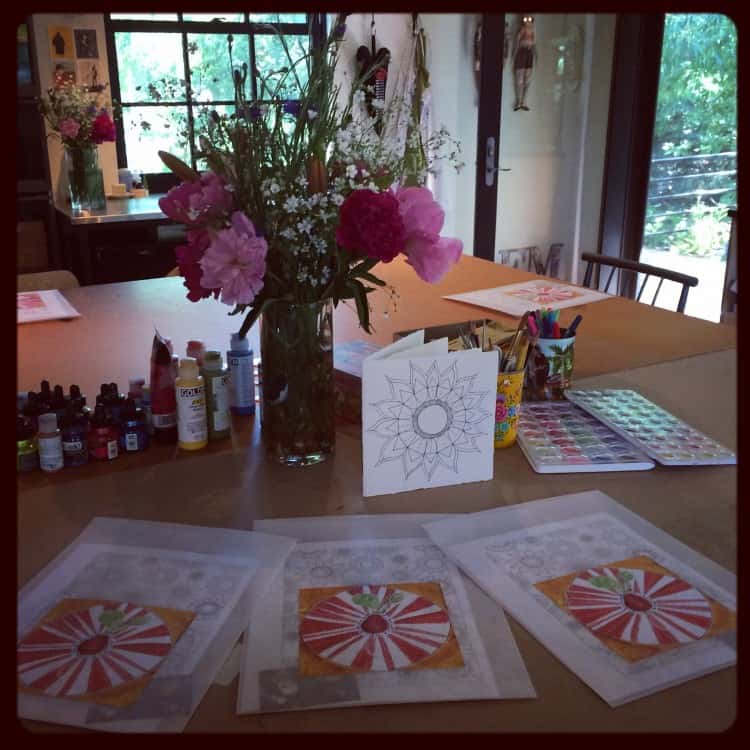 Last Saturday a group of us gathered together at my studio for a Summer Solstice workshop that my friend Gaela and I cooked up. I call Gaela the land whisperer, a lovely (and knowledgable) soul who studies and intuits nature and it's energies. Before you think I've gone all woo-woo, what Gaela does is recognized worldwide, in modern cultures and in ancient cultures, as Geomancy. She has a business helping people with the energetics of their homes and their land. It was in this spirit that we teamed up to offer a workshop giving our students the chance to visit a sacred site in Boulder and learn about how to tune in and honor a special place. The Red Rocks site has been sacred to the Arapahoe tribe for hundreds of years and we were lucky enough to have Gaela introduce us to it's special energies. For my part, I made little journals for everyone that created a container for some writing and nature journaling exercises as well as mandala making on paper back in the studio.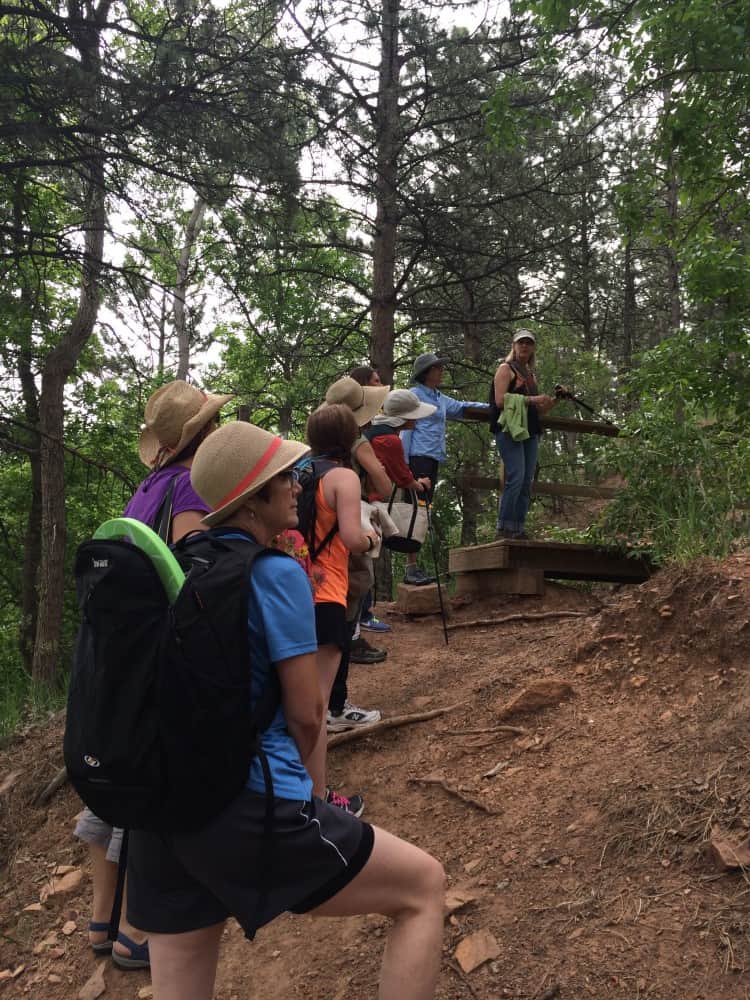 As we hiked up we began to listen to the pulse of the place…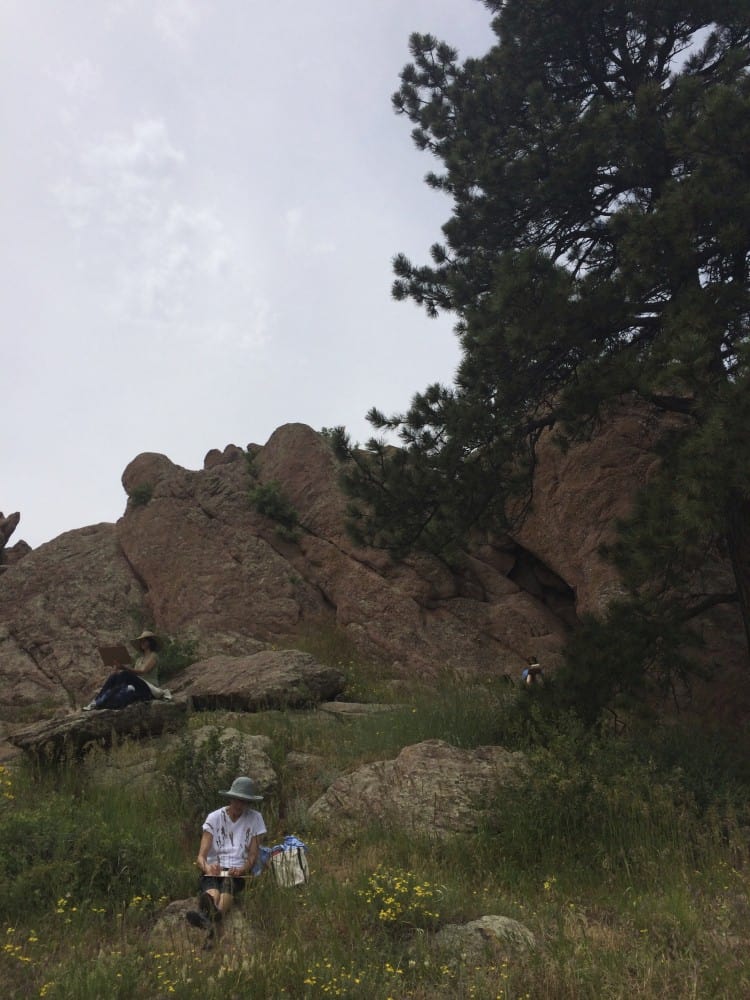 …and had the chance to sit and meditate (really just close our eyes, settle in and sit quietly for 15 minutes)…

…and feel the specialness of this amazing place.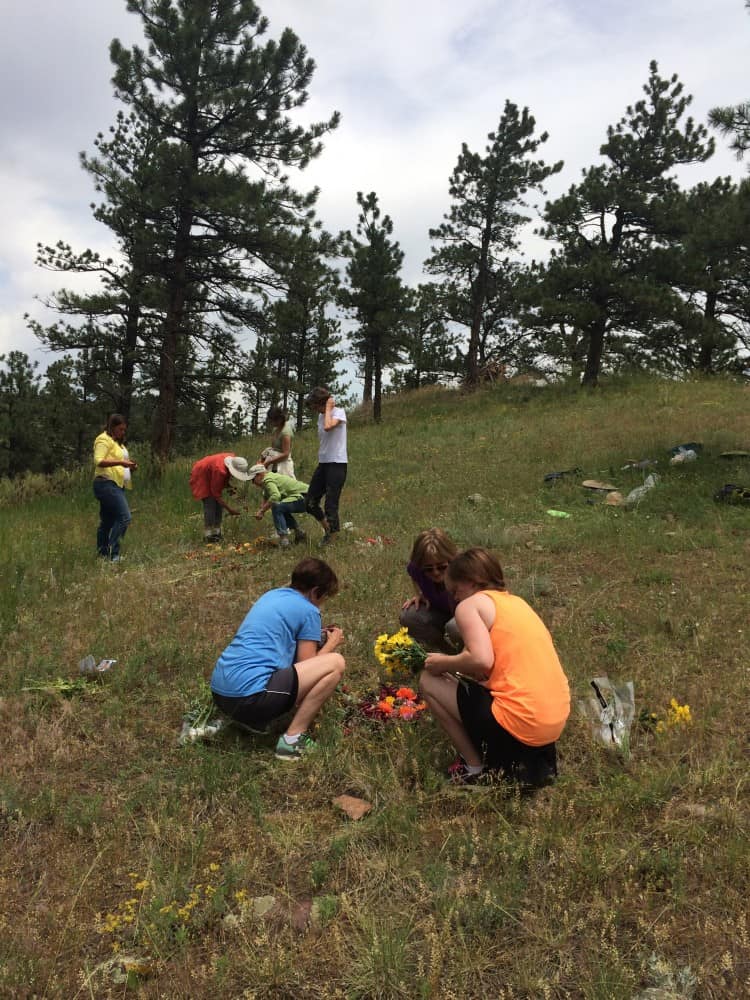 Nearby we gathered to create flower mandalas (with flowers that we brought with us)…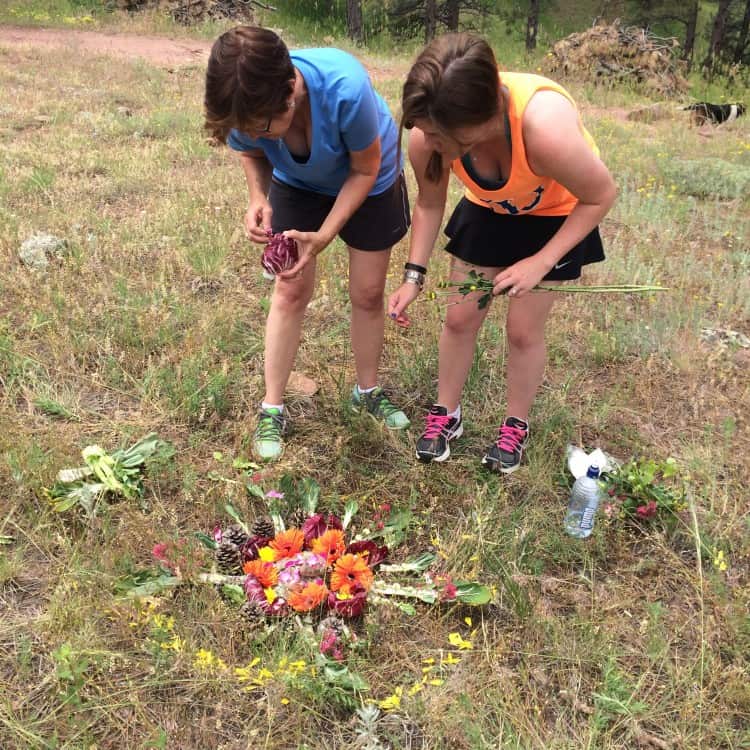 …as an offering to both the place and the Summer Solstice.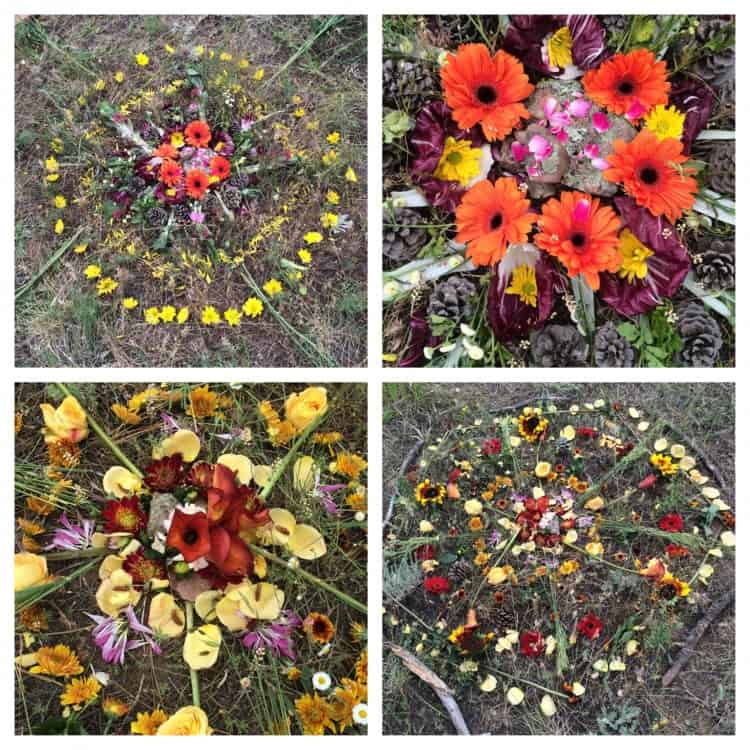 Beauty abounded.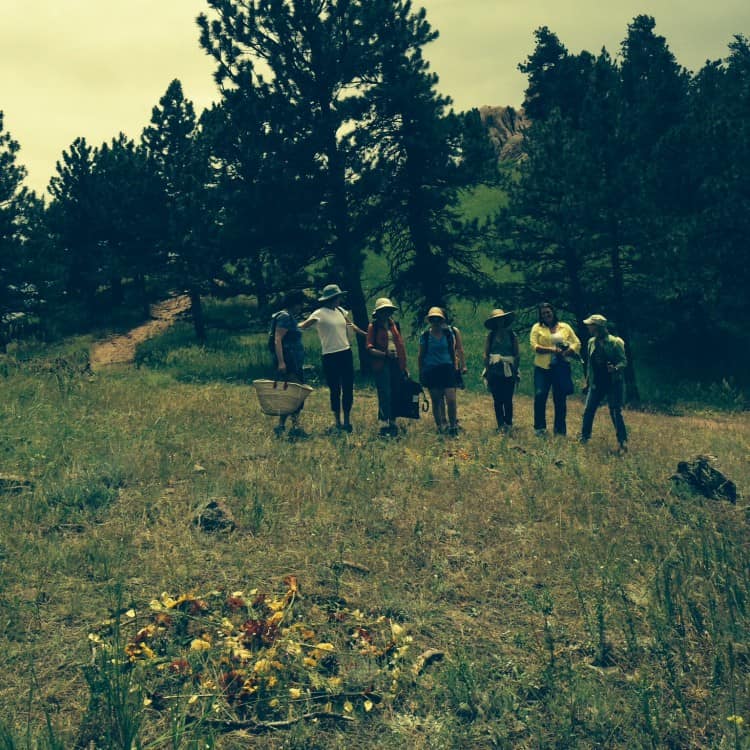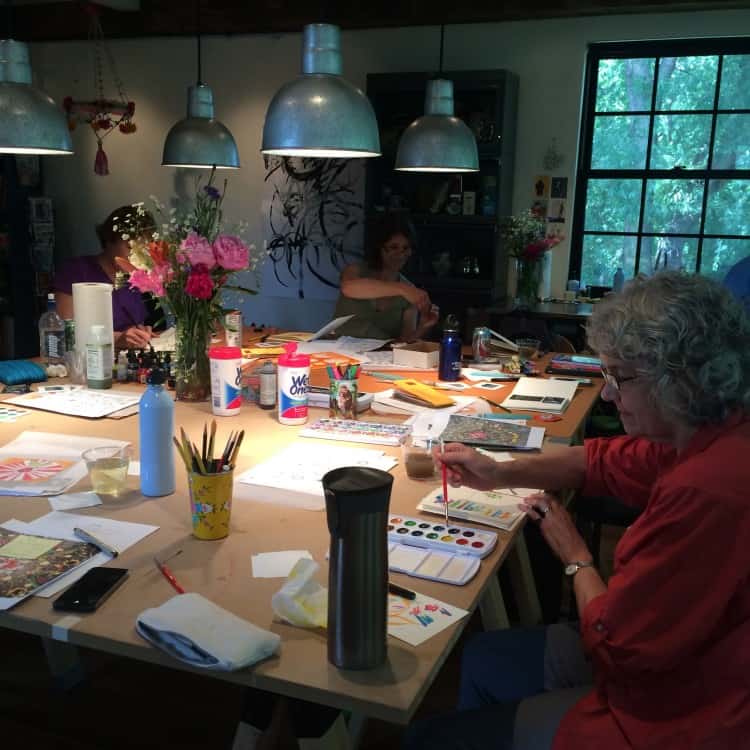 By noon we were happy to retreat back to the cool studio to gather for lunch and work in our journals and create our own mandalas and remembrances of the day.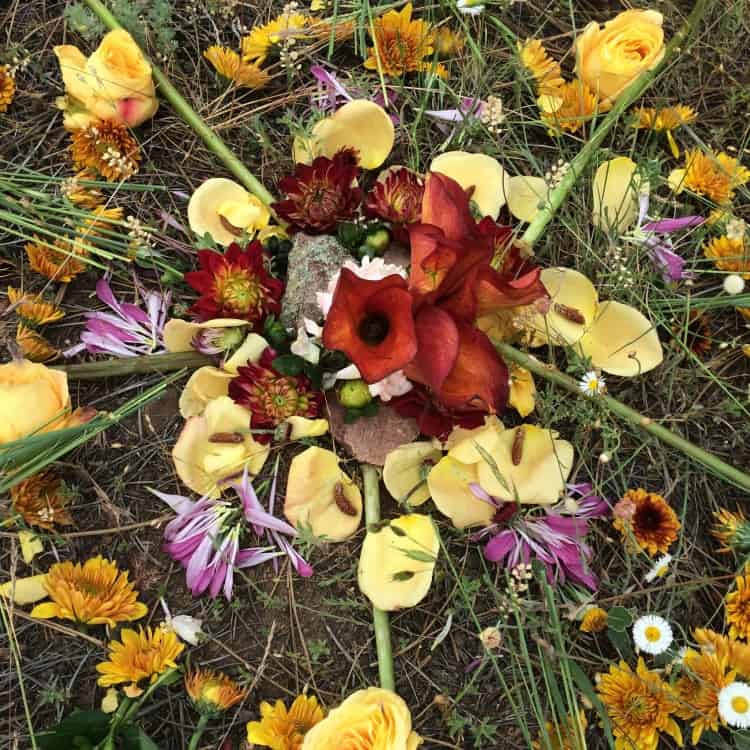 The beauty of the day and it's creation linger with us with months of summer still ahead! Stay tuned for more Equinox and Winter Solstice workshops to come.