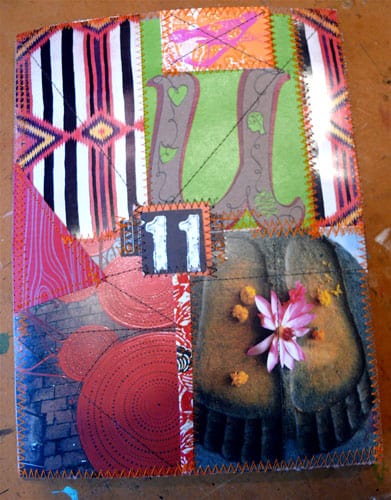 As I was sewing up my Remains of the Day journal, I decided to stitch up another cereal box journal. I had a Kashi box available, so pieced together some collage for the covers…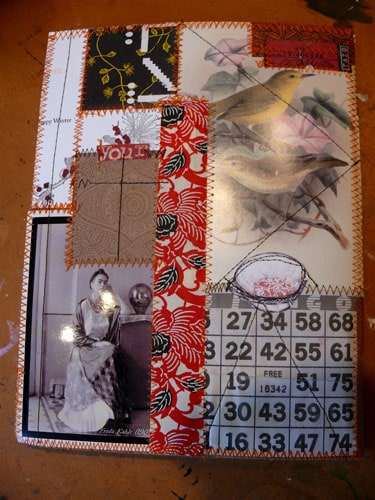 …laid it down on the sewing machine and voila a new journal. Well I also sewed in a signature of pages,…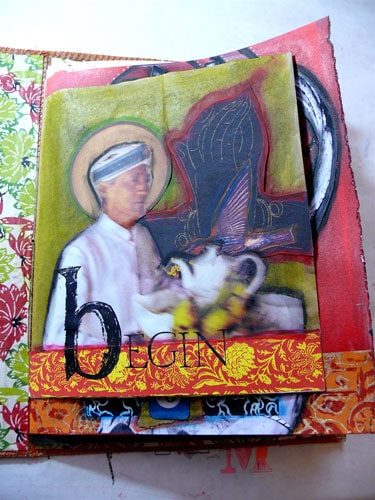 …in different sizes, and took it with me to PLAY. Sometimes a new journal seems intimidating so I've gotten in the habit of doing the first page with "begin" – a good reminder to always bring new eyes to my work and simply, "begin". Sometimes that's all it takes.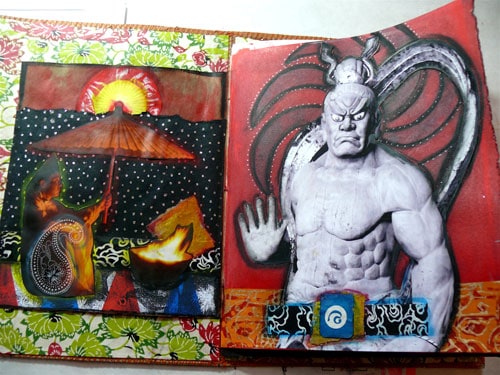 These pages ask for protection, from a photo I took in Japan of a temple guardian on the right, and enlighten or illuminate on the left. There's a situation in my life where I feel I need both energies and doing these pages helped me think about that.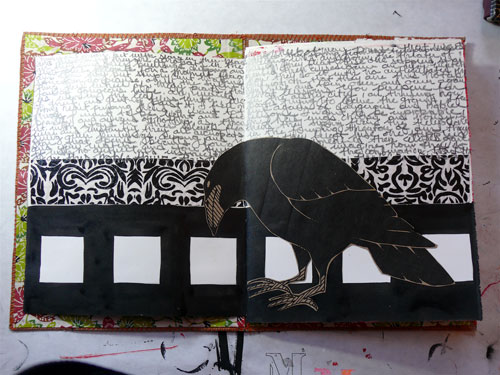 The raven from the bakery bag just called out for a page of his own…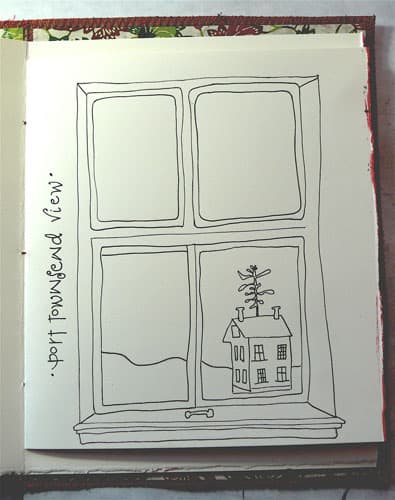 …while my enchanting view got a little sketch action.
Happy Friday!