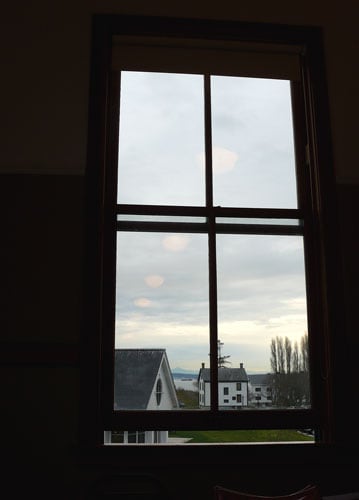 This past weekend I had the pleasure of returning to the sweet little community of Port Townsend, Washington for Teesha and Tracy Moore's PLAY journaling retreat. Less class and more work time, about 40 journalers gathered at Fort Worden on the upper floor of one of the old barrack buildings to create and connect. This was my weekend view – I quickly nestled into a corner table and looked out to one of the houses and the water. The sky cleared for a bit on Sunday afternoon and I had a peek a mountain beyond.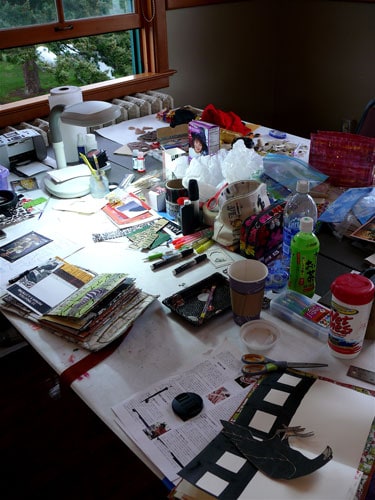 It took a very moments to nest and dig in…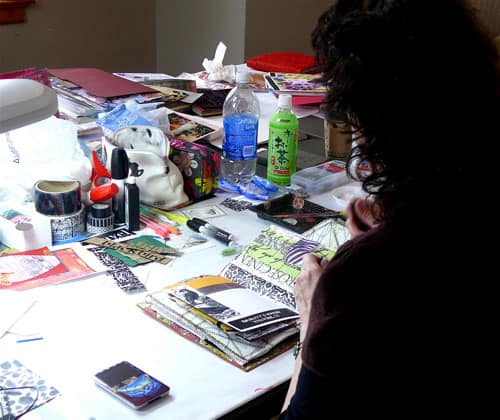 ..supplies at hand.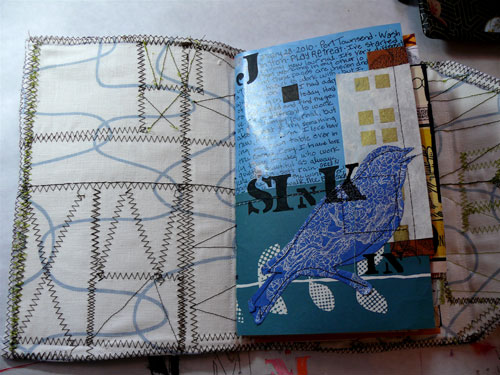 I started working in my Remains of the Day journal, as well as another new journal that I'll show later on.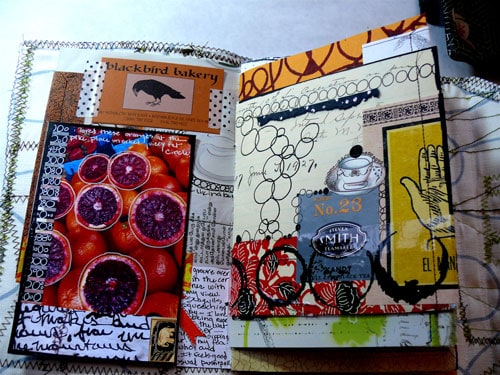 With pages already half created, it was new to me to work with already existing material.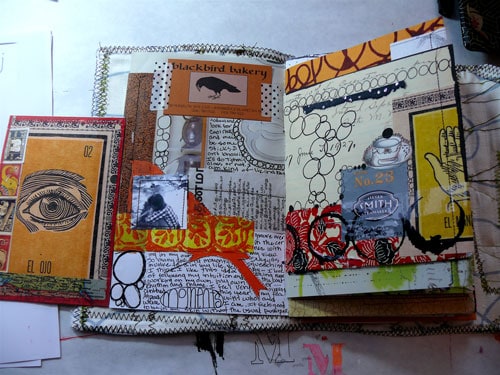 I find this to be an excellent travel journal format and wrote about and reflected on my time in the Northwest.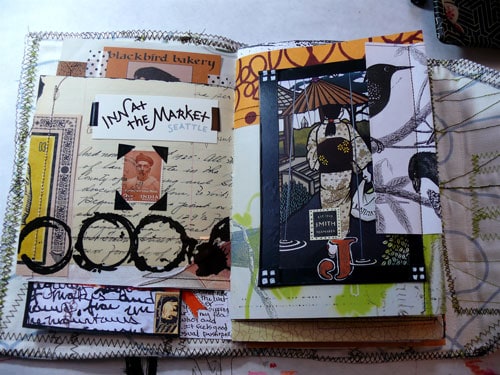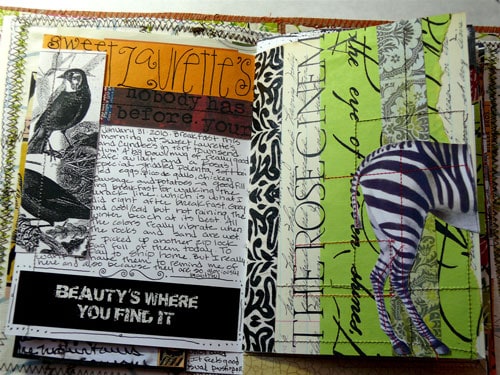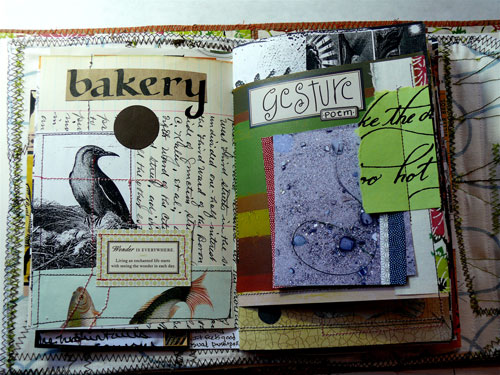 I experimented with tucking altered photos and postcards…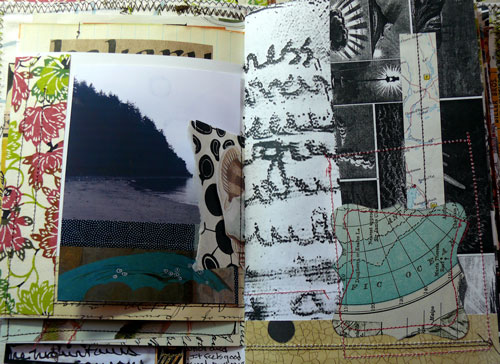 …in amongst the pages. More pages from my other journal and eye candy from other jornalers later in the week. My return to "real" life goes on, and these pages remind me how wonderful stepping out of time can be.