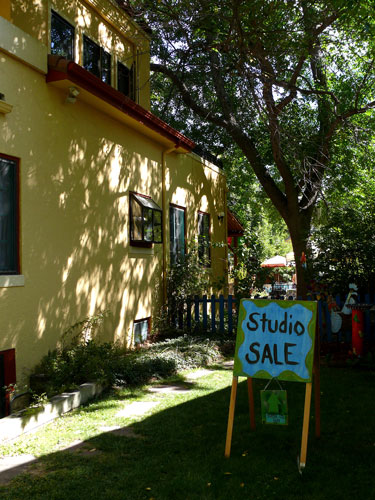 The Longmont Studio Tour was a great success this past weekend. Stephnanie put up the sign out in her lovely side yard announcing we were open for business…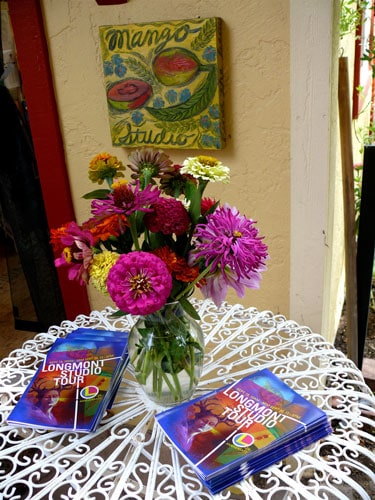 …at the lovely Mango Studio. Brochures were laid out for the neighborhood tour…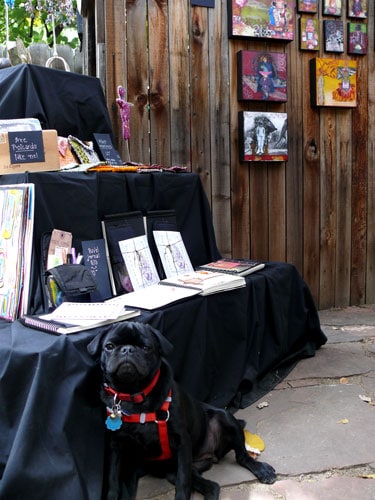 …as Olive stood guard doing her best to be incognito. I am not a dog person – I know, I know I've now alienated about 99% of my readers – buy hey, I'm just not into the fur and slobber. But Olive has stolen my heart, hook, line and sinker. She is the sweetest, cutest, 4 legged creature I have ever met. She could follow me home any day.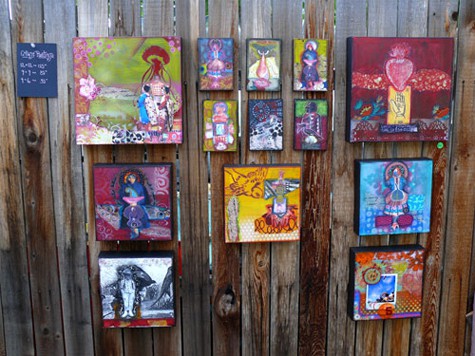 My little painting gallery was arranged on a garden fence under a tent and Steph's beautiful, huge trees.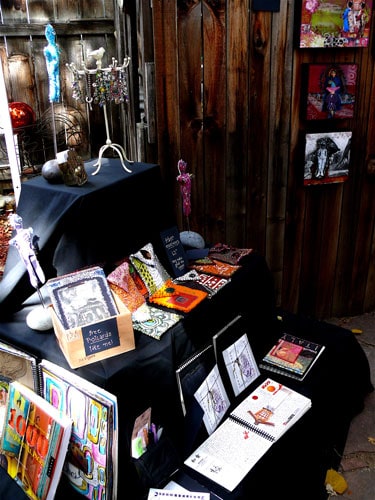 A perfect place to display my wares…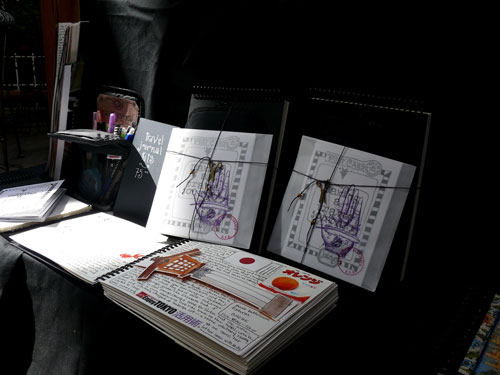 …my art journaling kits beckoning the traveler…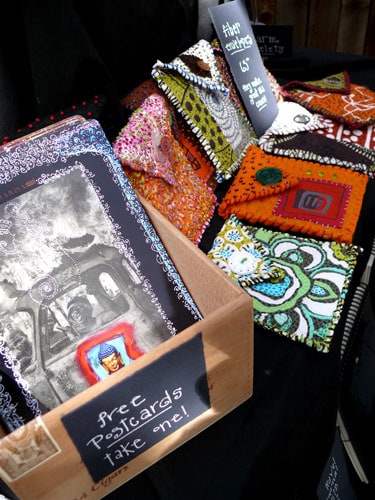 …and iPod cases galore…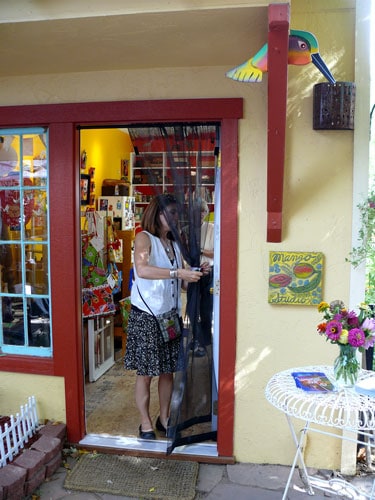 …Stephanie is such a gracious and generous artist and friend. She kindly hosted both Diane and I to share in her little art oasis for the Studio Tour and I am oh so grateful. The nature spirits shined on us all weekend, the wind only coming up the last hour on Sunday, with the weather turning to rain and cold on Monday. But the weekend weather was glorious and her garden and studio enchanting. A good time was had by all. Skip over to her blog here, she'll have more photos posted soon.