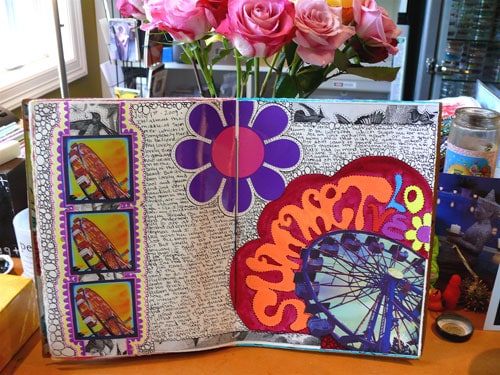 The Fourth of July always feels to me like the middle of the summer somehow. Technically, I think we have more summer left than we've just had, but it just feels like mid-summer. And this year I'm loving July as much as I did June. Maybe it's all the cool weather and rain we've had and the amazing green fields that are ususally brown by now. I feel watered and green and juiced up, alive. After all the high flying art talk recently, it was good to get back to my journal and my markers and pens and just have some fun. Inspired by the great 
Psychedelic Poster
show at the Denver Art Museum, I let my freak flag fly a little on this journal page, remembering summer's past and making new summer memories with my son.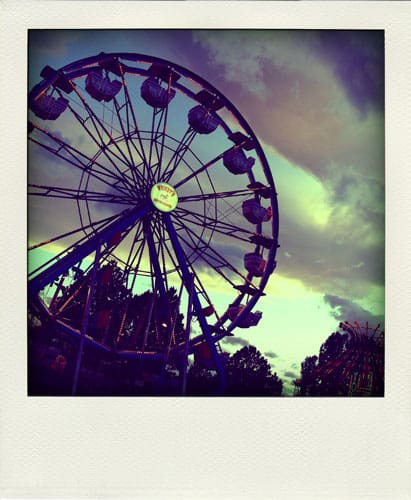 A couple of weeks ago the carnival came to the parking lot of the very defunct Twin Peaks Mall in Longmont. My son and I went one cool June evening – me with my camera, he with the desire to be flung and twirled in as many ways as possible.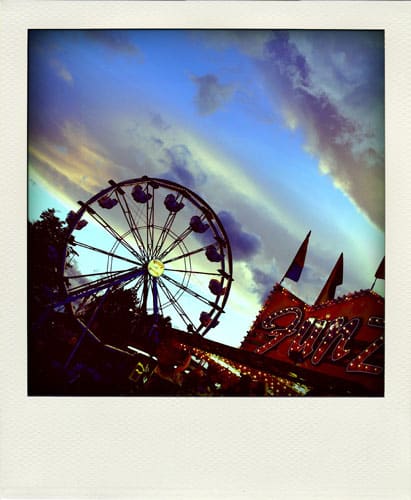 While he was testing the limits of his stomach lining, I couldn't get enough of the evening sky and the shapes of the ferris wheel and neon of the midway lights just coming on…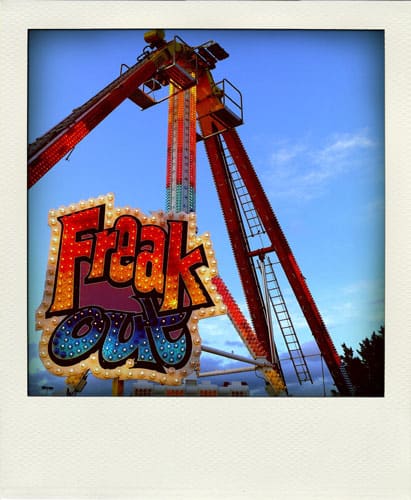 …from my point of view this ride was aptly named…this thing spun you up and around and back again at an alarming speed, even my son said no…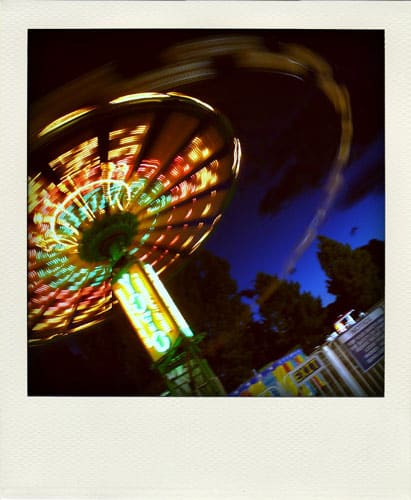 …the lights came on at twilight and the whole midway was transformed into another world of spinning light beauty…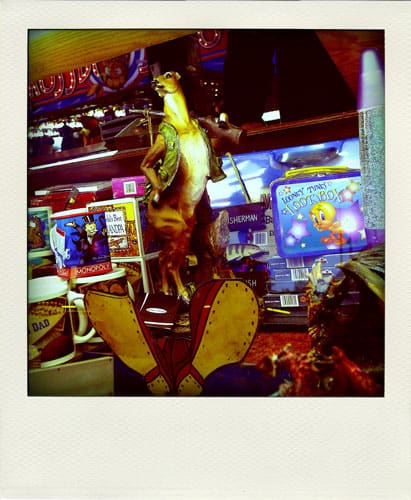 …and the little scenarios of the games took on a surreal feel…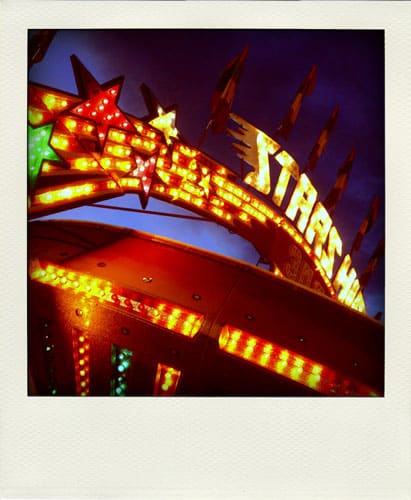 …the Starship's spinning promise called to Parker over and over again…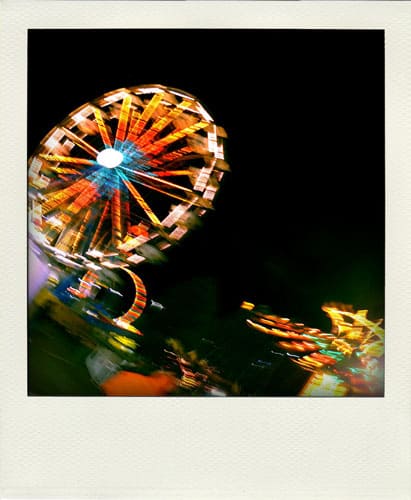 …while I was content to just enjoy the lights and cool evening air, the smell of popcorn and cottoncandy wafting on the breeze. Nostalgia. Remembrances of summers past. And then this from my brother in an email:  
"Lene picked some of our late season leaf lettuce last night and I fixed it the way we used to have it as kids out of the garden, with red wine vinegar and sugar. They loved it! It brought back memories of 42nd St., sunburns, Hi-Mar swimming pool, Grandmother, collecting frogs, snakes, salamanders (anything that moved), bats and movies at Chautauqua. I hope my kids end up with as many great memories of Summer as I do." 
So here's to green summers and memories old and new – Happy 4th of July!