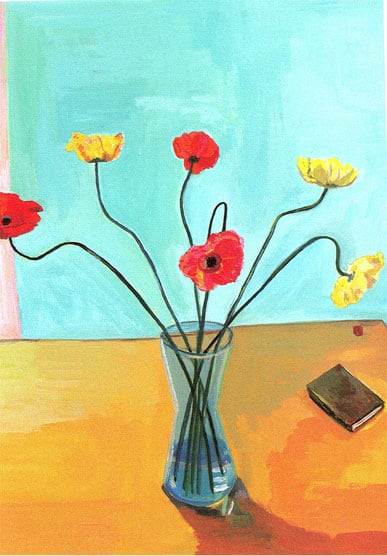 Today is Veteren's Day. And for our Canadian neighbors to the north it's called Remembrance Day.  Memorial Day is thought to be the day that we honor and remember those fallen in war and Veteren's Day is the day we honor those that have come home.  Any day is a good to remember those lost to war, survivors or not. The symbol for Remembrance Day is the red poppy. A war correspondent during the Napoleonic wars wrote about how quickly poppies grew on the graves of the soldiers in Flanders, France. The symbol caught on and now many a citizen wanting to remember those who have served and answered the call of their nation, wear a poppy in remembrance.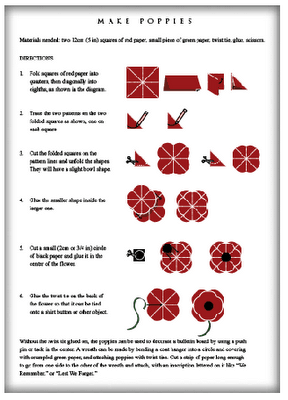 In honor of this day I found this little tutorial on the PoppyTalk blog so you can make a poppy to wear for Remembrance Day. Click here to download the tutorial (you have to scroll down a little ways to find it and along the way you will learn some interesting history).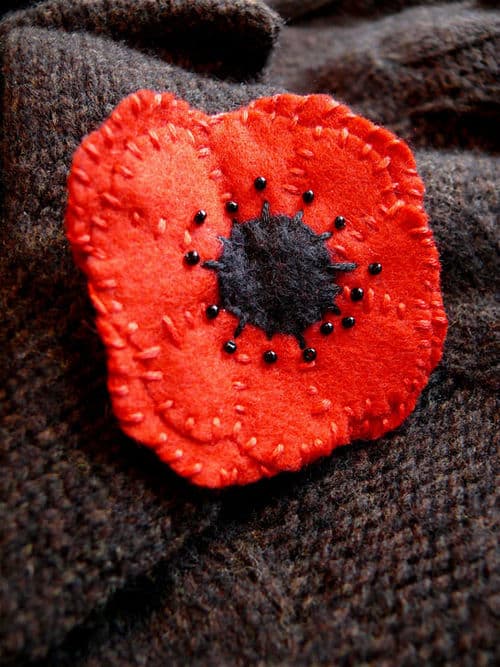 I made this little one yesterday out of felt following the paper tutorial directions. I started with squares that were 2 1/2 inches, which seemed a good size for the poppy I pinned to my sweater. But a paper one would do just fine. Or a whole bouquet (like the Maira Kalman painting above) would be lovely. Maybe make a bunch to give away. My mind reels when I begin to make little handmade things.
So as I wear my little poppy today I will remember all those that have lost their lives and minds and hearts and souls in the name of war. I will wear it as a symbol of peace and hope.
Make one today and remember.