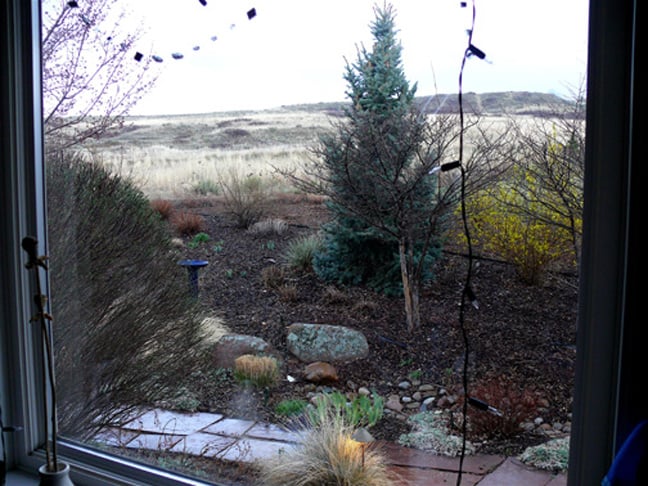 I took this picture out my studio window one evening last week when we had a little rain. I love the rain. Probably because we don't get that much here. It snows. But rain is not our main mode of precipitation. So it's lovely when I can smell the earthy minerally smell of a spring rain and hear the soft sound of it falling on the flagstone pavers. You can see that my open space meadow is barely turning green and my yellow forsythia bush is just peaking out. It's still pretty brown. But little sprouts and specks of green are slowly showing up. Hallelujah! I'm ready for some color!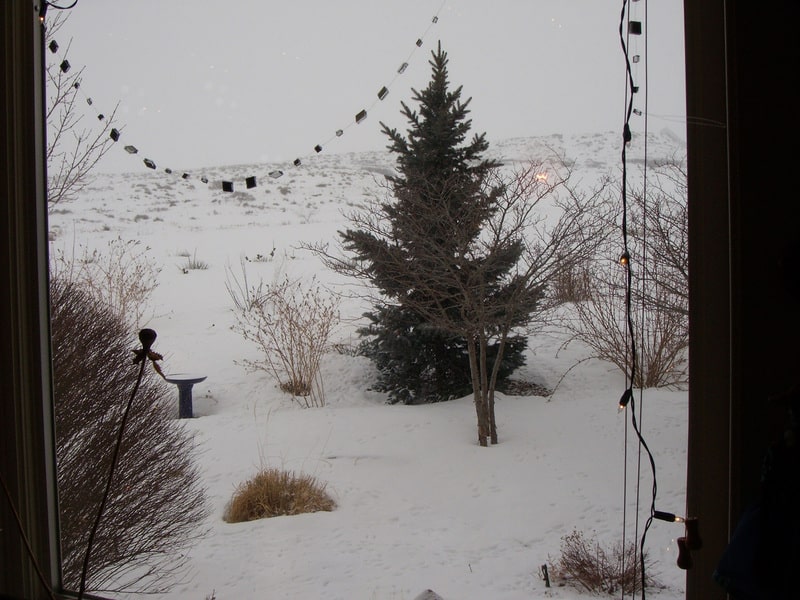 Because for the past 3 Mondays, this is what we woke up to. Last Monday I just couldn't believe it. Really? Really?
But spring is finally coming here in Northern Colorado and not a minute too soon.
Are you springing into color yet?