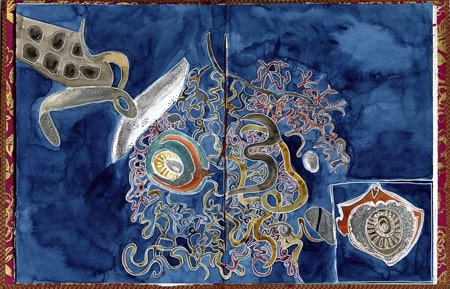 Soooo lazy after a whirlwind Thanksgiving weekend. My darling girl just got back to NYC – so wonderful to have her home with us!! At least for a little while. I finished up my journal pages from the…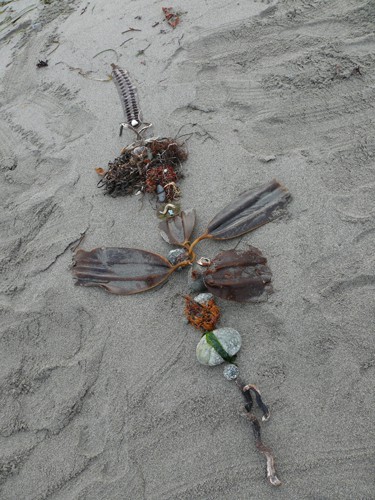 …Journaling Place class I taught at Journalfest last month. I know it took me a while to get to it, but many life bits got in the way. I love how it takes me right back to the gray sandy beach with the pods and the…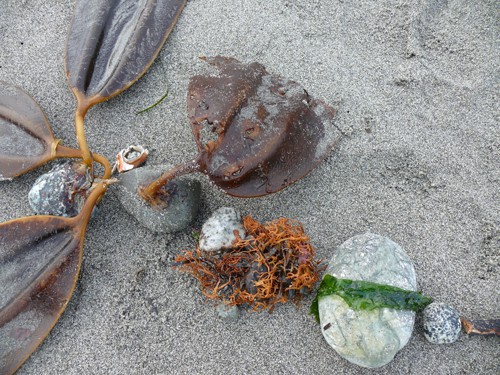 …and seaweed/rock atachments…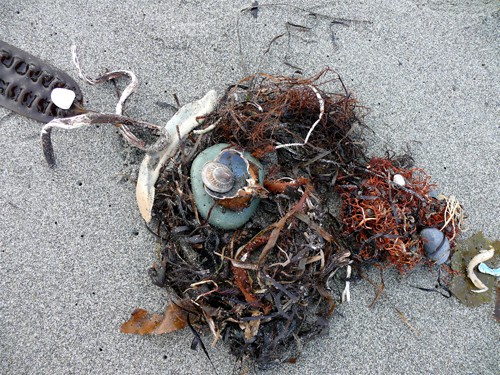 …and the beautiful tangle of seaweed and twisted bits of shell and driftwood. 
I've got lots of new ideas brewing for more journal pages…blankly waiting in my studio. Tucked inbetween the next holiday preparations, I know I'll find a place of quiet and escape there.
We skipped the post Thanksgiving shopping madness and went to see My Week With Marilyn - I highly recommend it!