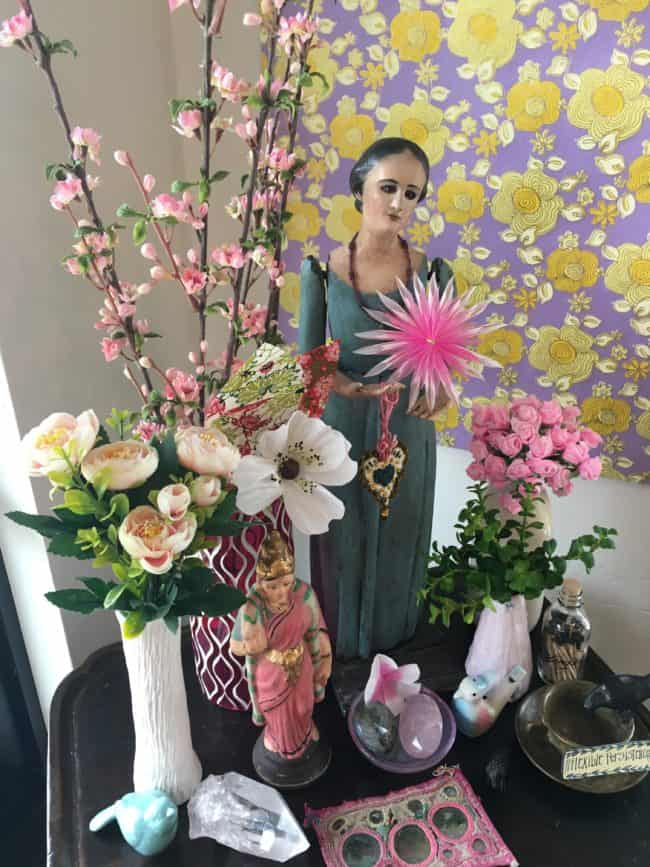 "Spring has come again. The earth is like a child who knows poems by heart." Rainer Maria Rilke
Well hello there! Spring, you're here early this year but, I will happily take you as you are. So relieved to give the old heave-ho to winter. Can't pack up the sweaters just yet…one day it's 75 and the next we get some snow (like today), but the easing of the grip of grey and brown, dark days and bitter cold is welcome. It's a joy to watch the earth come back to life.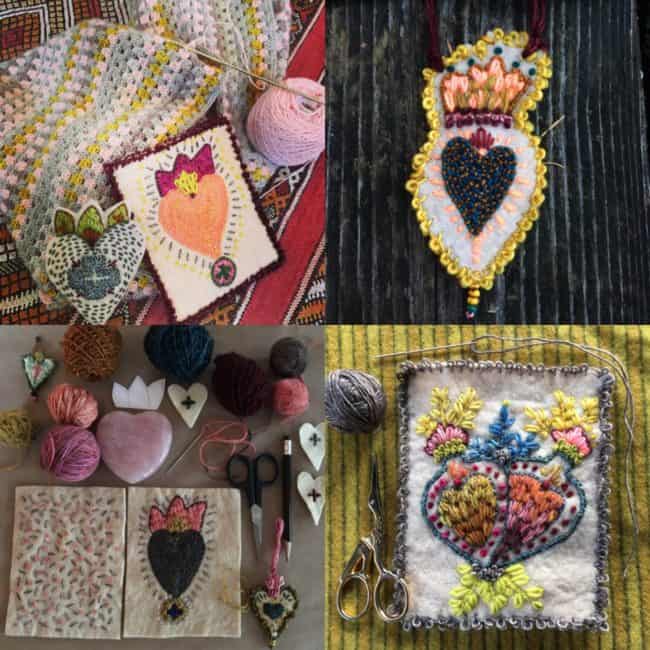 Over the long hibernating season I crocheted and stitched on tea stained wool felt with yarn, recovered from a little surgery, read, worked and dreamed up a new adventure. In September I'll be hosting and facilitating an artist's retreat at the lovely Mabel Dodge Luhan House in Taos, NM. Open to 12 artist's who can work independently (there will be no formal instruction), we will gather for a week in a spacious adobe studio with ample room to spread out. Each participant will have a 3′ X 8′ table with adjoining wall space. We'll sleep under the New Mexico stars, each tucked into a cozy bed in one of Mabel's many bedrooms. We'll be nourished with breakfast and dinner from Mabel's kitchen and dine together in her lovely dining room. While days are spent in solo work, field trips and meals are in community. The wifi only works in the Mabel's living and dining rooms, so it can also be a kind of media vacation as well. This week will an amazing time to work in your chosen medium, alone, but together in community and to nourish your creative voice as well as your spirit. And thankfully, and with great gratitude, let Mabel's kitchen nourish your body. For more information, click over on the right hand side of this blog on the Taos Studio Retreat button…all the details there. And don't let the word "artist" intimidate you. If you are a creative person who can work independently, you'll fit right in. Join us!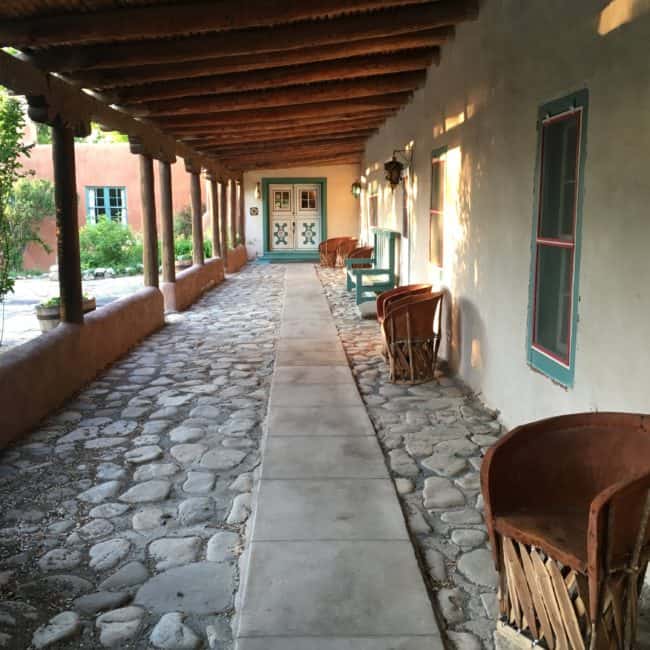 The lovely portal along the front of Mabel's house.
In the department of inspiration, I had the pleasure of seeing some films at the Boulder International Film Festival in February and I thought I'd tell you about 3 of them, all wonderful and out soon.
Ella Brennan: Commanding The Table – So inspiring. But beware, you will feel you have done nothing all day. This woman is a powerhouse.
California Typewriter – Quirky in the best way. For the typewriter lover in all of us. If you don't have one now, you'll want one at the end of this film.
Obit – I'm not sure why I'm so fascinated by the obits, but I love reading them. Something about the arc of a life. I life cemeteries too – all those stories. This film is about the wonderful obit writers at the New York Times and their celebration of lives well lived.
Enjoy your spring!