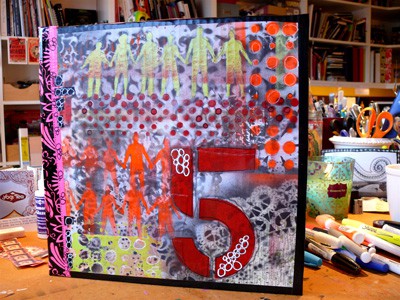 I've been taking 
Miss Mary Ann's
online class "Pure Experimentation: Stencilry" and having a blast donning my spray mask and going to town with a variety of spray cans and stencils.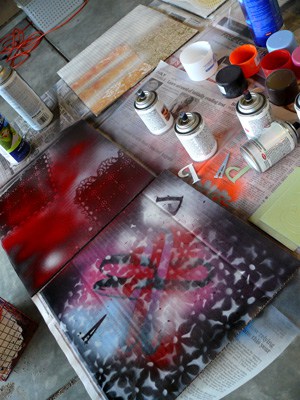 My son was out of school yesterday so we spent a couple of hours stinking up the garage and going to town.
This is the back cover affixed with some tape that looks very stencily.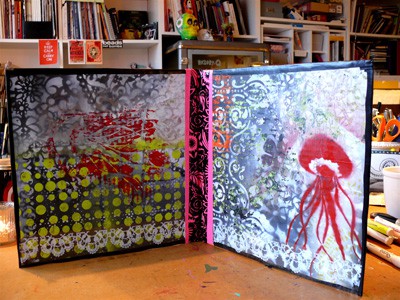 And the inside covers. This is a portfolio that will hold our other assignments and experiments. But…it would make a perfect journal cover just the way it is. I'm itching to sew up a signature of paper and attach it. Skip the laundry. Lock the studio door. Forget after school pick-up and dinner and start a new journal. I wish….
NOTE: There is still time to sign up for the class. Go 
here
and sign up. Mary Ann is keeping registration open until April 24. The class includes 4 lessons – each lesson has a downloadable PDF and the class site has numerous how-to videos. Instructive and entertaining. Plus links to all the other students taking the class so we can be inspired by each other.