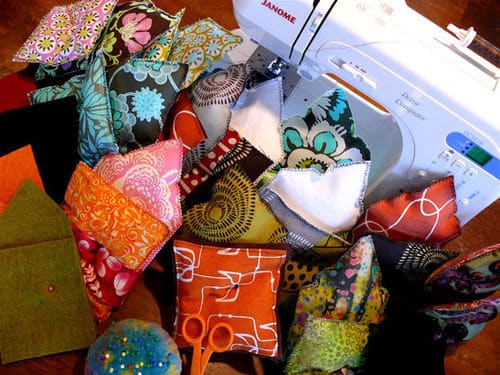 As promised, here is a little preview of what's been goin' on round here. The sewing machine was purring this week as I began a new batch of iPod cases. I love hand work in the winter. While I used my trusty Janome to do the heavy lifting in the beginning, now all these will be lovingly quilted, embroidered and beaded to look like these when they are finished.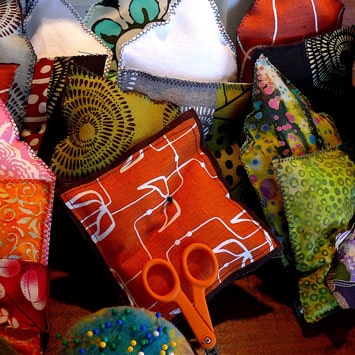 I've got a whole basket of them to work on now. Many a night this long dark season will see a needle and thread, stitching and dreaming.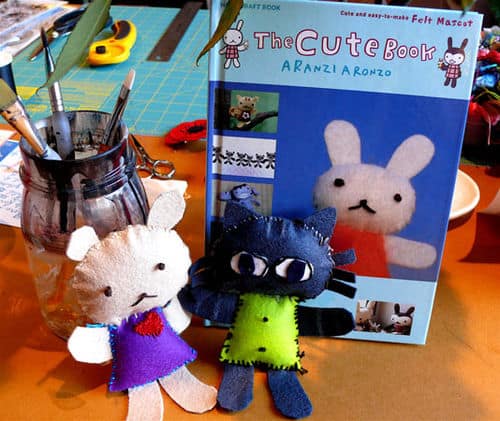 My daughter has decided to do a handmade Christmas for her 15 year old friends this season. Right on! Teenagers making things by hand makes me believe in the spirit of Christmas and gives me hope for this future generation. If you haven't looked at this wonderful little book, I think you'll really enjoy it. These little guys were easy to make and only took about an hour each. The characters in this book will melt your heart in just the right way. You can tweek the pattern on a scanner or photocopier to make them really big or a tad smaller, for the really cute effect.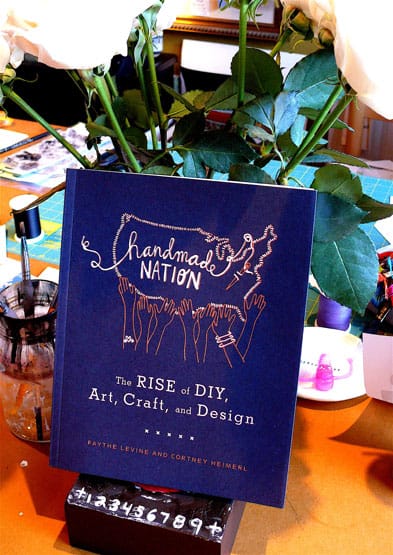 Another book I'm enjoying right now. All young crafters, they have interesting and inspiring stories. My only complaint is that there is nary a nod to the older generations of crafters who hand crafted from necessity and really paved the way for the current DIY, "new wave of craft", craze. We stand on the shoulders of all the women (and men) that came before us. Let us not forget.
The authors of the book have made a documentary of this new indie craft/DIY movement. The little video clip above is a preview. It's not available on Netflix yet, but I'm sure it will coming soon. In the meantime you can visit their blog and website for more information. The film is still in post production, but will be premiered sometime in 2009. While we wait, pop over to Poppytalk for a nice interview with author and filmmaker Faythe Levine. 
Keep your hands moving this winter season and our hearts will stay steady.