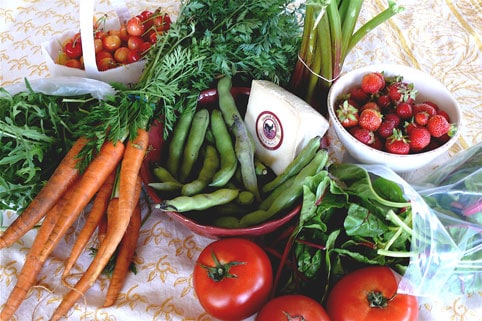 I made a trip to my first farmer's market of the summer and just gazed with amazement at the bounty. YUM! I think I'll have fava beans and a new goat's milk cheese for breakfast. And maybe a salad of swiss chard and a very spicy "wild" arugula. The farmer said it grows wild in Italy, but he can't get it to grow in rows, so he just throws the seeds and then harvest what he gets. You've got to love an arugula that won't be constrained by rows.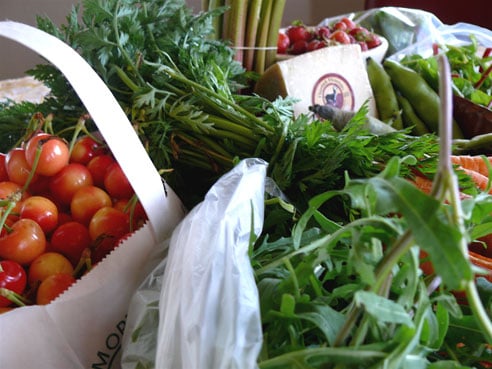 Cherries for a snack.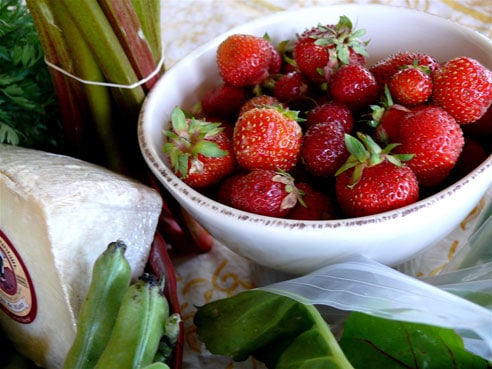 And these dear, sweet strawberries that explode with a sweet tartness when you bite into them. I almost cried they are soooo good and not anything like the ones you get at the supermarket. I think I'll make some little biscuits and whip up some cream for dessert.
Hope your summer is bountiful in all ways.
More Tales from Japan next time. I'm working on it.