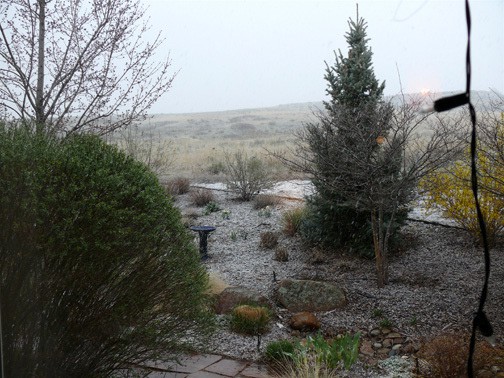 This…..out my studio window in April….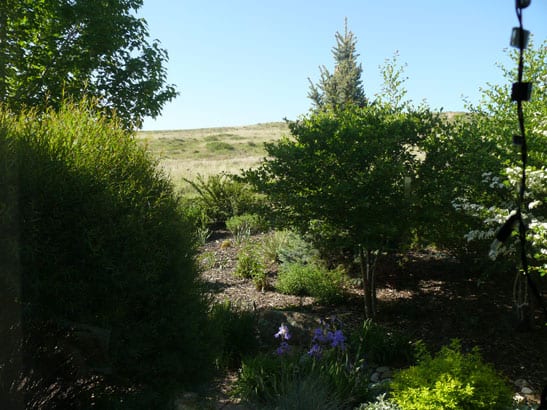 …has turned to this!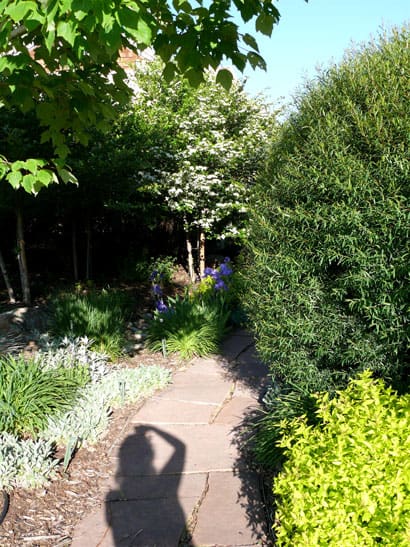 I walked my garden early Saturday morning towards the Hawthorne that keeps me company out my studio window. It was humming with honey bees doing their work.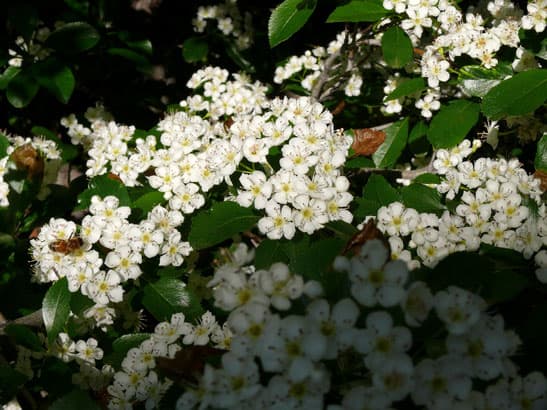 Of course I could only capture one. They don't hold still.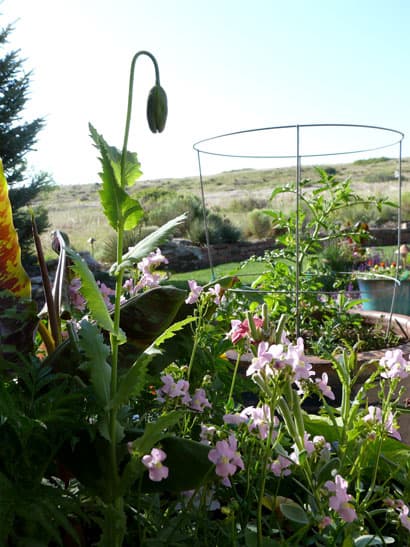 A tiny poppy was just curling it's way up in one of my pots.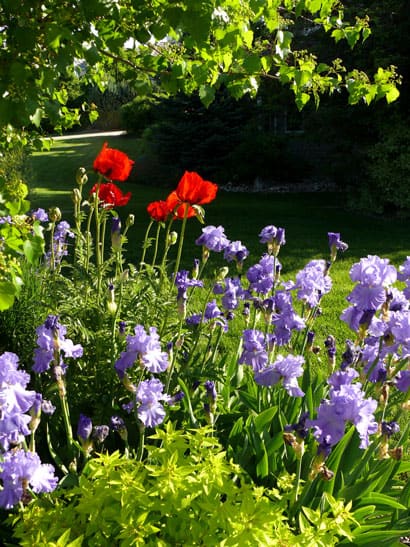 And around another corner, my favorite flowers were blooming. Both remind me of my grandmother. The scent of the iris is intoxicating to me. And the color of the red poppy is a majesty all it's own.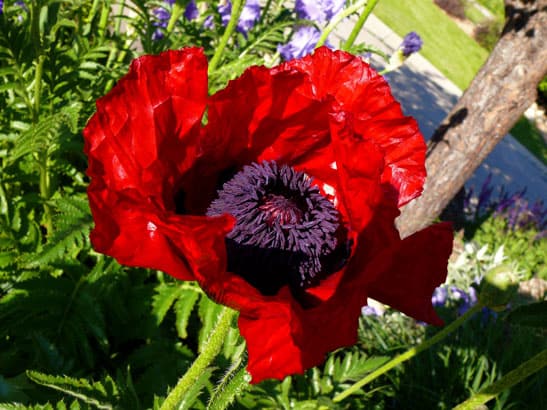 This takes my breath away, just like the clouds.
Happy Summer!