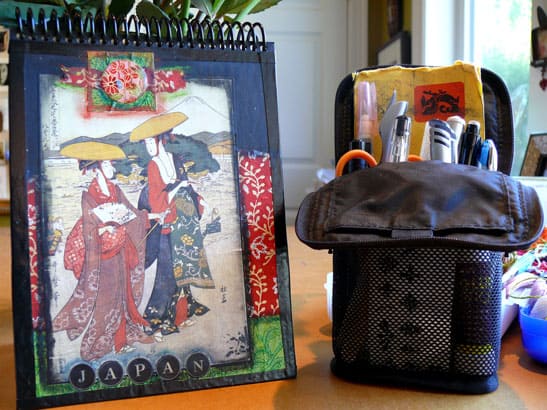 I'll be away from blogland for a while. Off to Japan with my family for an adventure in the land of the rising sun and heavenly sushi. It's taken me a year to plan this one and we are very excited. Lots of stories to tell upon our return. I've got my travel journal ready to go and ….. we are outta here! See you soon.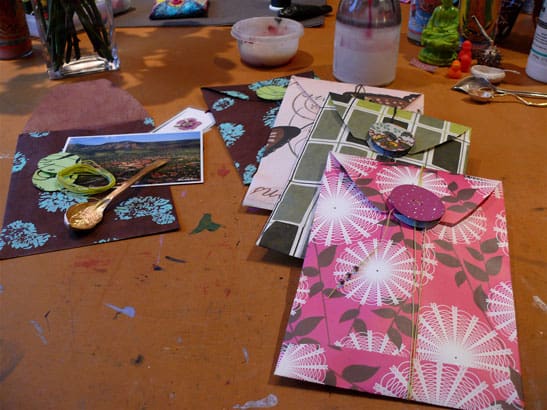 Gift giving is very big in Japan, so I've created some little gift packages for our cooking teacher and guides.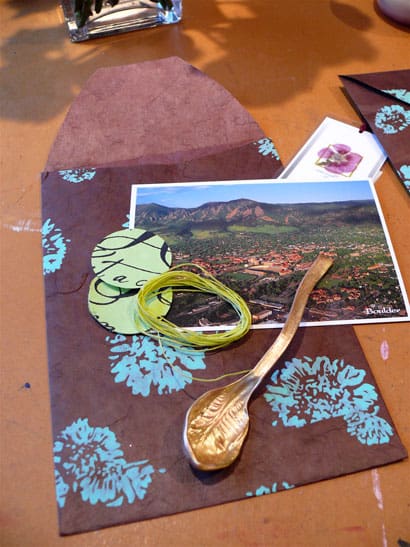 I found these amazing spoons cast from natural objects, which I've included with some post cards of where we live and a book mark that features a real pressed wild flower from Colorado.
Enjoy the early June weeks and I'll post as soon as the jet lag wears off!