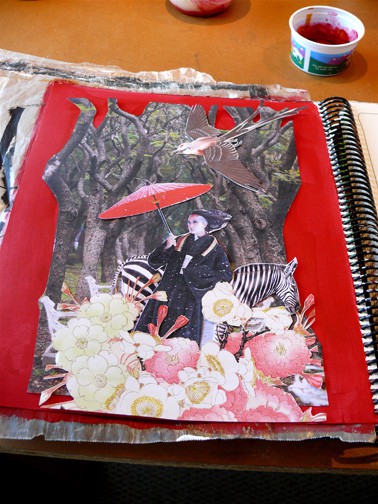 I've had precious little time to devote to my creative side this week. My hour in the garden on the freakishly warm day. And a little time at my work table revealed the beginning of this new page. Dreamlike, odd in a kind of cool way I think. I'll post when I've finished it.
Heading off today to celebrate my birthday (which is in December and a totally sucky month to have a birthday, so I decided to postpone) with 2 BFFs. We are lunching at one of my favorite Boulder restaurants The Kitchen and then a very fun visit to Dawn Spencer Hurwitz's perfume studio for some scent tutelage and personal perfume blending. Cool, huh?
I think I like my birthday waaaayy better in April.
Happy Friday!